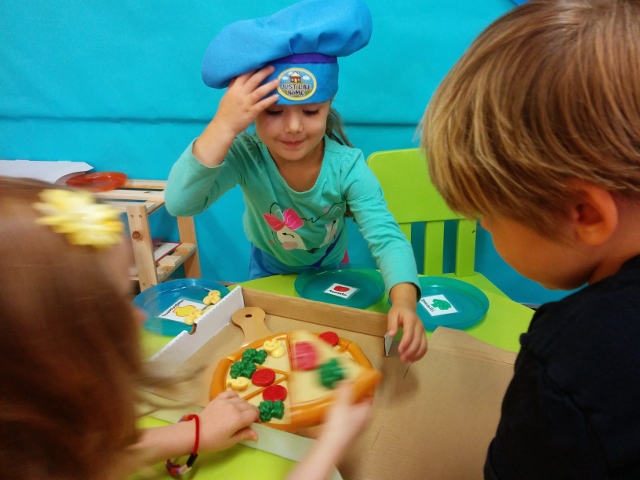 The Start Smart program is based on Intentional Play — where a child's natural, interest-based play is directed by a skilled teacher towards a holistic experience during which that child's specific learning needs are met.
Intentional play occurs when play itself become the learning experience. Teachable moments are still "play" from the child's point of view, but they are more than play as a whole.
Children participate in group activities using a wide variety of materials in diverse disciplines, including print, art, construction, drama, music, puppetry and literature. Play stations, dramatic play areas and focused work tables are provided.
The Start Smart program blends Fine Arts with Intentional Play. Through the fine arts program that includes specialized dance and movement, music, drama  and visual arts instruction, we encourage and nurture your child's intellectual, emotional, and creative development through dialogue, and problem solving.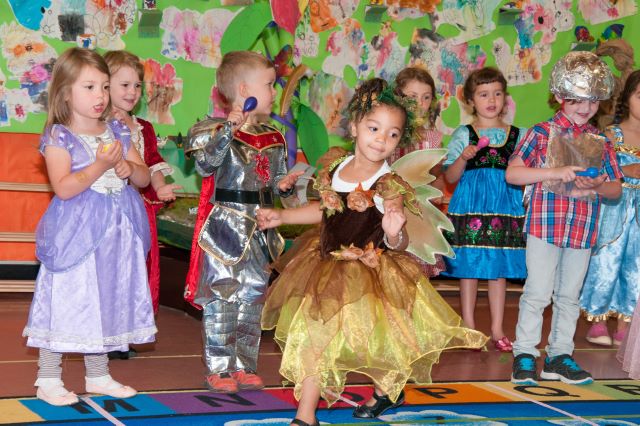 Music enhances math and literacy skills, giving your child a "voice";
Movement and dance familiarizes your child with their physical bodies, developing their gross motor skills;
Drama develops your child's sense of the world through story and imagination;
Visual art encourages self expression through drawing, painting, sculpting and other media.
Start Smart's Intentional Play approach promotes a child's self-confidence and self-esteem, and leaves them fully prepared to enter Kindergarten.